We break down a few of the most common Air Swimmers Questions sitting in our inbox. As we all know already, Air Swimmers is becoming more and more popular each day and is considered as the most innovating toy of 2011, possibly carried over to 2012 as well. So if you haven't got one yet, grab one on Amazon and join the party!
If you have bought or you're planning to buy this product, this article will surely help you out with whatever questions you have. You can also ask questions in the comments area as well so don't be shy!
Air Swimmers Questions and Answers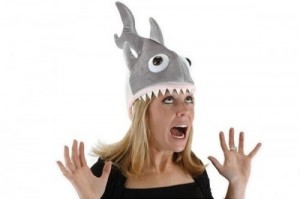 How hard is the assembly process?
To make things easier, you should have two people assembling the remote controlled toy. One person can hold the balloon and the other person would plug in the parts as needed. You can view detailed assembly instructions here.
Are they reusable?
Yes. This is one of the most common Air Swimmers Questions but to answer the question thoroughly, the Air Swimmers has a one-way valve on the back of the balloon (located under the tail motor) and that enables it to be re-inflated or topped off with more helium. The valve can last a long time if you take of it. Just take note that the valve is delicate and can't be reused if torn.
Air Swimmers Questions and Answers: Is Yours Genuine?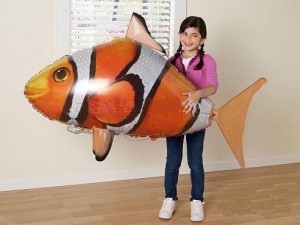 Air Swimmers is such a big toy line that a bunch of people are copying them and putting it out on the market. Be careful with your online purchases and make sure you get a genuine Air Swimmer and get a refund if you don't.
How do I check to see if I have a Genuine Air Swimmer or a knockoff?
Check the front of the box, the front should say "Air Swimmers". The back of the box (bottom right corner) must say "William Mark Corporation" with the logo. The SKU number must be 759786100229 for the shark or 759786100236. If you don't have any of those listed above, you have an illegal knockoff and can't be replaced.
Stay tuned for more Air Swimmers Questions and Answers!