We have been thinking about starting an Air Swimmers Forum. Most of the people who visit this site are from RC forums and a community or some sort of message board is always a good thing to have if you're a fan site, so we're thinking about adding it in for you guys. The only problem with this is moderation and keeping the forum alive and active.
Air Swimmers Forum Topics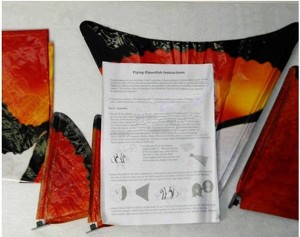 The Air Swimmers Forum can cover topics such as how to mod them, races, and we're also thinking about throwing in a members lounge area in the mix. It's true that we made a forum when we first launched the site but we decided to go and pull the plug on that.
Air Swimmers Forum

Currently, the only way we really communicate on this site is through the comments area and that just doesn't feel right. An Air Swimmers Forum would allow fans from all over the world joining in on discussions and shooting up new modding tutorials left and right.

Do you guys want an Air Swimmers Forum?