The word around town is that a lot of Air Swimmers Fan geeks are spotting air swimmers all around the globe. It's amazing to see how one idea can transform into a major money making success in such a short while.
Well…it's either that or the customers are filling up the balloons with way too much helium which might be causing them to fly away and float across the country by accident. Although, we've been getting reports of sharks escaping peoples houses and seen by pilots in the air…
*crickets chirping*  pretty weird stuff huh?.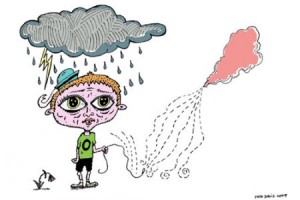 No but really though, the Air Swimmer Shark and the Air Swimmer Clownfish is just about the two coolest kid toys out there in the market today. Although it's only a matter of time until some genius decides to get hacker-happy and starts modding the balloon to spit fireballs at the neighbors dog every Sunday morning. Check out our Air Swimmers Mod page to see an updated list of the latest mods out for the Shark and Clownfish. Man, part of me wishes that I've had one of these when I was kid, so much potential….but the other side of me knows for a fact that nothing can compare to those good ol' days with NES and Dreamcast haha.
Possibly New Air Swimmers Fan Models in the Near Future?
The Official Blog launched a post asking the Air Swimmers Fans "what species would you like to see next?" some time ago, so that gives us hope for more Air Swimmers Fan buddies in the future. A "Dory" model from the movie "Finding Nemo" would receive a lot of public attention and they could probably make more money if they'd added an option to buy them in combo kits. I mean that's just a thought.
Air Swimmers Fan It Might Be Sooner Than We've Thought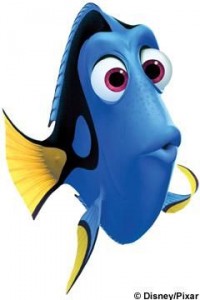 Come to think of it, since the shark and clownfish models are spreading out like wildfire as each day passes by, I bet that the William Mark Corporation is going to release a new species model soon!
I mean who wouldn't do that right?
"For those of you who just stepped in, The William Mark Corporation is known for making crazy flying like products (don't believe me? Google "The William Mark Corporation" and see their product catalog). The company was founded by Mark Forti when he showed his professor his marketing project invention (The X-zylo) and stumped his professor and everyone else, he and his father "William" filed for patents and formed the William Mark Corporation."
Which new Air Swimmer Model are you wishing for?
Give us an answer and who knows, you might make another Air Swimmers Fan happy!