Before we get into the Air Angry Birds Vs Air Swimmers discussion, lets start with an overview.
Although illegal (because it's considered as a copy of William Mark Corporation's "Air Swimmers"), the Air Angry Birds is a very cool toy for those who are fans of the actual franchise itself.
It's a pretty smart idea to take action on a hot product (both air swimmers and the angry birds franchise).
But how long will it last?
Air Angry Birds Vs Air Swimmers

As we know already, the RC bird is a knockoff of the Air Swimmers product so the materials used wouldn't be as high of a quality as it should be. But nonetheless, the small company who makes them still created a durable product. Not to mention that it's still one of the "Greater" knockoffs out there on the internet today hence the title Air Angry Birds Vs Air Swimmers. Most companies are too busy creating more Sharks and Clownfish without any planning whatsoever, so this leads to a little bit of competition.
Air Angry Birds Vs Air Swimmers Visually

Now the colors used for the flying bird was a very wise choice, the red, yellow, black, and white stands out perfectly. The Air Swimmer clownfish also has a very vibrant selection of colors too, so we can't really dock off points for that. The Air Swimmer Shark however, isn't very vibrant due to its small selection of colors, but only the necessary colors were used for this fish and it came out perfectly.
Accessories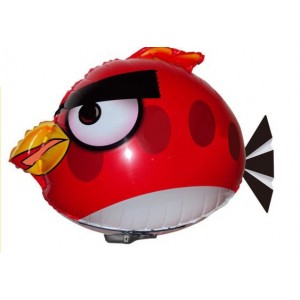 The tailfin is the main issue of the Air Angry Birds product, due to the fact that it's a Bird….
Last we've checked birds used their wings to fly around right? Unless you're living in a world filled with flying serpents, the tailfin is a huge giveaway of lack of planning. This makes the Air Swimmers products still the "flyweight" Champion of the world.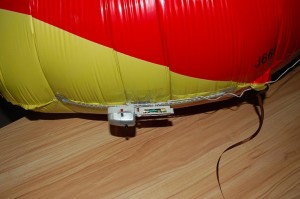 The podtrack of the Air Angry Birds uses a single battery it makes the product look cheaply made. Especially when you can see wires dangling around from it. You may or may not see the wires at a distance but if you're standing close to it, you can most definitely see them.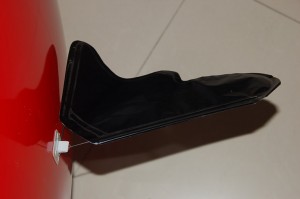 The side fins of both the Air Swimmers and the RC Bird don't do anything but one definitely out rules the other visually. As mentioned before, you would expect the wings of the Air Angry Birds to move but it doesn't so you would immediately think of it as a fish.
And for the finishing blow, the Air Angry Birds wings are really unpleasant to look at in all honesty. If you do have this flying RC Bird, I would recommend flying them without the wings attached.
There was no real competition between the Air Angry Birds Vs Air Swimmers, this was just all good fun
This concludes Air Angry Birds Vs Air Swimmers