That Air Swimmer Clownfish Guy

Imagine waking up a couple days after Christmas and looking out your window only to find "That one guy" who takes his air swimmer clownfish outside each day for fresh air.
Even more so, imagine the people who ask "What's an air swimmer?" and what they would say when they see this guy outside every day.
Messing With the Air Swimmer Clownfish Guy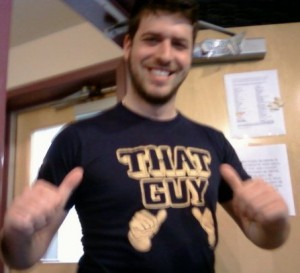 Personally, I would flip out if I witnessed such an event. I would be dumbfounded if I seen the dude flying the thing. I mean come on; walking your enormous air swimmer clownfish outside every morning is not as common as you'd think it'd be.
Actually, there might be some plus sides to walking your air swimmer clownfish. If you really think about it, if you're seen walking around town carrying a giant clownfish, you're just known as "That Guy with the clownfish". Sure you'll get a few pokes and laughs here and there but nobody would really mess with you.
Instead of carrying an air swimmer clownfish, picture yourself carrying an enormous inflated shark through the toughest of neighborhoods (I do not recommend this by the way). Now if I seen a guy carrying a shark every morning instead of the air swimmer clownfish, it would be etched in my memory bank forever. Oh man, and if the dude flew that thing. BAM! Pure awesomeness.
Maybe there's people out there in the world that are 100% dedicated air swimmers fans and carry their air swimmer clownfish and sharks everywhere they go. It could happen, look at how popular Pokemon got. Instead of the little Pikachu following you around everywhere you go, have Professor Oak give you an air swimmer.
Air Swimmers Pokemon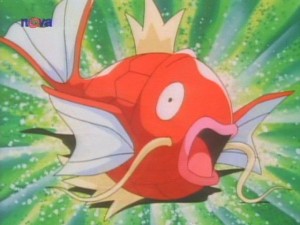 All this talk about Pokemon made me reflect on my childhood days, the good ol' days if I do say so myself. It also brings me to the idea which might have been said before but the William Mark Corporation should manufacture a new air swimmers model. A Pokemon model actually (if Nintendo would give the ok).

They should make a Magikarp air swimmer, it has a horizontal tail fin that can flutter side to side and it will be a good match with the air swimmer clownfish.